Works with hundreds of devices and apps
Turn Touch is a perfect match with
Philips Hue lights

Match your lights to your mood with a tap of a button.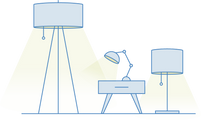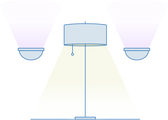 Turn Touch is a music control for
Sonos speakers

Music controls at the touch of a button.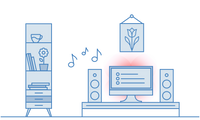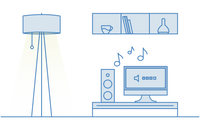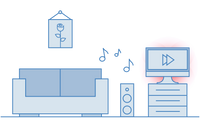 Set it and forget it
An easy to use app on your iPhone, iPad, or iMac lets you customize and extend the remote's many functions.
Once configured, Turn Touch just works.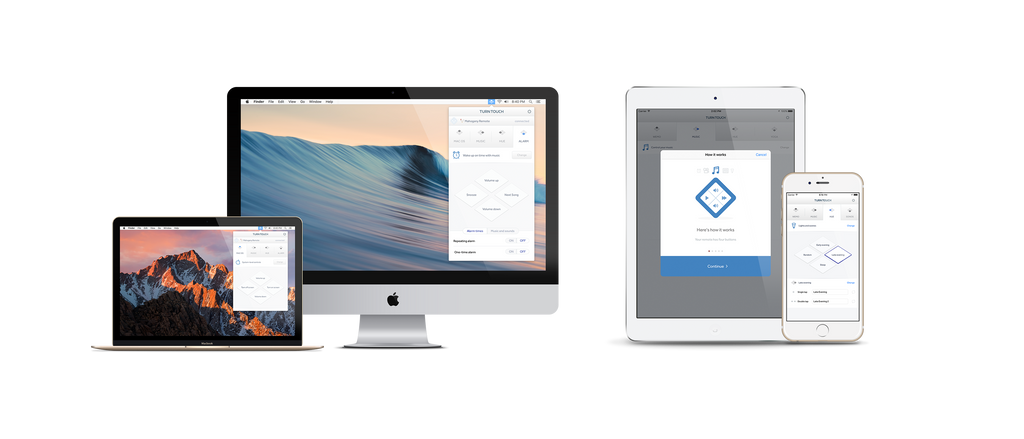 Everybody loves Turn Touch
"This remote control is an aesthetic and functional marvel."
"The power of Turn Touch is found in its versatility."
"Combines classic aesthetics with smart functionality."
"The best thing beyond the fancy wood? And all that function? No F-ing screen."
"I really like the hardware and the simplicity of it."
"Turn Touch is just really, really nice looking."
Frequently Asked Questions
How do I change the battery?
The CR2032 coin cell battery inside your Turn Touch lasts around a year.
Changing the battery on your Turn Touch is easy to do without tools. Simply pull the top and bottom half of your remote apart. They are held together with magnets so there is no danger in breaking the remote.
Inside you'll find a circuit board. Pop it out and flip it over, the CR2032 coin cell battery can be found on the bottom of the circuit board.
Can I connect multiple remotes to a single device?
Yes, of course. A common use of Turn Touch is to have two remotes, each in their own room, connected to the same iMac or iPad. That way you can use either remote, as they are configured identically.
Can I connect a single remote to multiple devices?
Certainly, but know that there are trade-offs with this pattern of use. The supported configuration for this is to have a remote that you carry with you from your home to your office. The remote is paired with a device in your home as well as in your office. Each of these devices is configured independently of each other, but your remote will connect to the first device it sees. This allows you to use a single remote in two places.
However, be aware that you will have difficulties if you connect a single remote to two different devices in the same location. If your phone and iMac are connected to a single remote, there's no way to know which of the two devices your remote will control.
I have an idea for Turn Touch, how can I share it?
I have a question that isn't answered here...
Made in San Francisco
Turn Touch is machined in San Francisco and designed with an exacting and precise attention to detail. You've never held anything like it.
"I wanted to build a product of museum quality that anyone could afford. "
— Samuel Clay, Founder